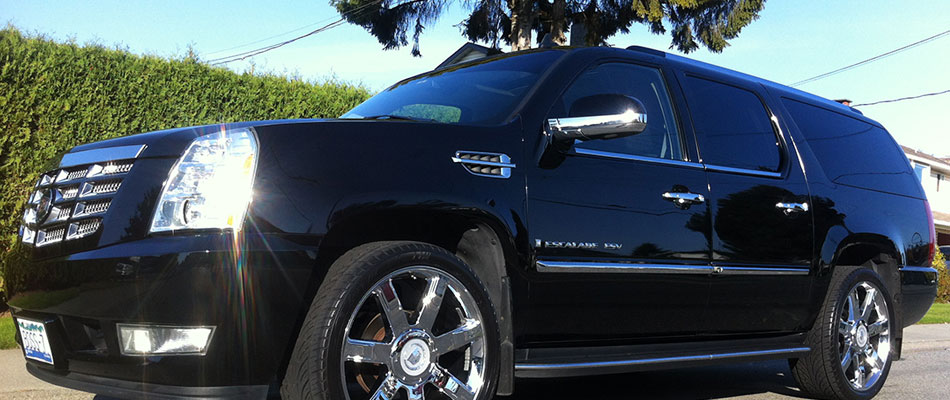 Tsawwassen Limo
Are you thinking of taking a trip on the BC Ferries? Tsawwassen limo transportation service is available for the cognoscenti.
Boss Limos is very proud to announce that we offer transportation in the city of Tsawwassen. We offer special services to and from the BC Ferries. We also make sure that you arrive for your departure from the Tsawwassen terminal on time. Tsawwassen limo is always available to transport one person or up to 32 passengers.
Boss Limos takes great pride in announcing that we are offering great services and exceptional vehicles to our customers. The residents of Tsawwassen will not be disappointed with their choice of their transportation. All of the limos that are available are cleaned and detailed before each and every trip and also safety inspected. In addition to this, we also pay great attention to small details such as ensuring all of our drivers are professionally vetted and trained with several years of experience under their seat belts. If you want an unforgettable experience with a trusted Tsawwassen limo service provider, we at Boss have you covered.
Tsawwassen is a small city that is situated on the extreme south western corner of British Columbia, falling under the municipality of Delta. The Tsawwassen has great accessibility to our big brother the USA which through its Point Roberts border crossing and also to Vancouver Island through its ferry terminal. Tsawwassen also has many great places for the family to enjoy where they can spend memorable time together. Places like Splashdown Park and all the gorgeous beaches are surrounded by the well known Strait of Georgia.
Boss Limos have been in operation for the past seven years and in this time, we have won numerous awards for our exceptional service and fleet of vehicles. We have also received the BBB accreditation and are a proud member of the famous National Limousine Association. We are always here to serve you, so feel free to give us a call for your next special event.
To book a Tsawwassen limo service, Please call us at 604-592-2677 or reserve online 24/7.