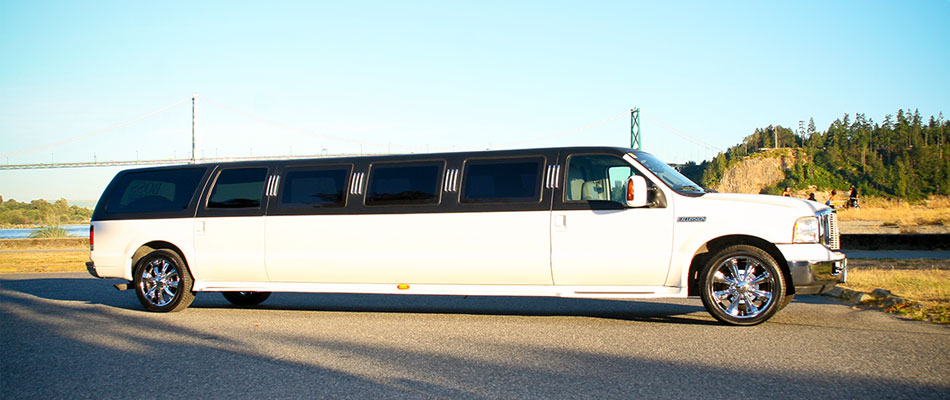 Abbotsford Limo
For the most famous Abbotsford Limo, look onto Boss Limos!
We have been serving the whole Fraser Valley with VIP limo service, and we promise professional and the most superior customer service. We take great pride in our service and our fleet which have won us many awards and even won many accreditations with the BBB of Vancouver. Our fleet of Abbotsford limo is fully equipped to cater to all of the life's special events.
Abbotsford is growing intensively in the suburban community. Abbotsford also has pride in being the home to the famous Abbotsford International Airshow. Abbotsford is very much near to Mission and the beautiful Fraser River. Abbotsford is a unique city, and is also known by the nickname the City on the Hill. Abbotsford has lots to offer when it comes to the outdoors. There are many agricultural lands in Abbotsford, which adds a country kind of feel to the whole city. The used to be known for its dairy and tobacco production. You can go for a nature walk on the many trails available, or simply bask in the sunshine by the lake!
Boss Limos is very excited to offer its limo services in the community of Abbotsford. Our fleet is very elegant and very much always growing. Currently, in our Abbotsford Limo line up we have a great selection of vehicles. Our fleet of Abbotsford Limos is very widespread too and truly gives you the opportunity to have the night of your life!
Our professional and courteous drivers are ready to show you the best limo experience you warrant for all your life's most special events. Our great Abbotsford limo is available to fit in your schedule and drive the ride of your life to the famous Abbotsford International airport, a night out downtown or to the destination of your choice. We are confident that you will be happy and delighted with the Greatest Boss Limos' experience.
For Abbotsford Limo, look to none other than BOSS! Please feel free to give us a call at 604-592-2677 or reserve online at www.bosslimo.ca.